Reshaping Workplace Learning
August 11, 2023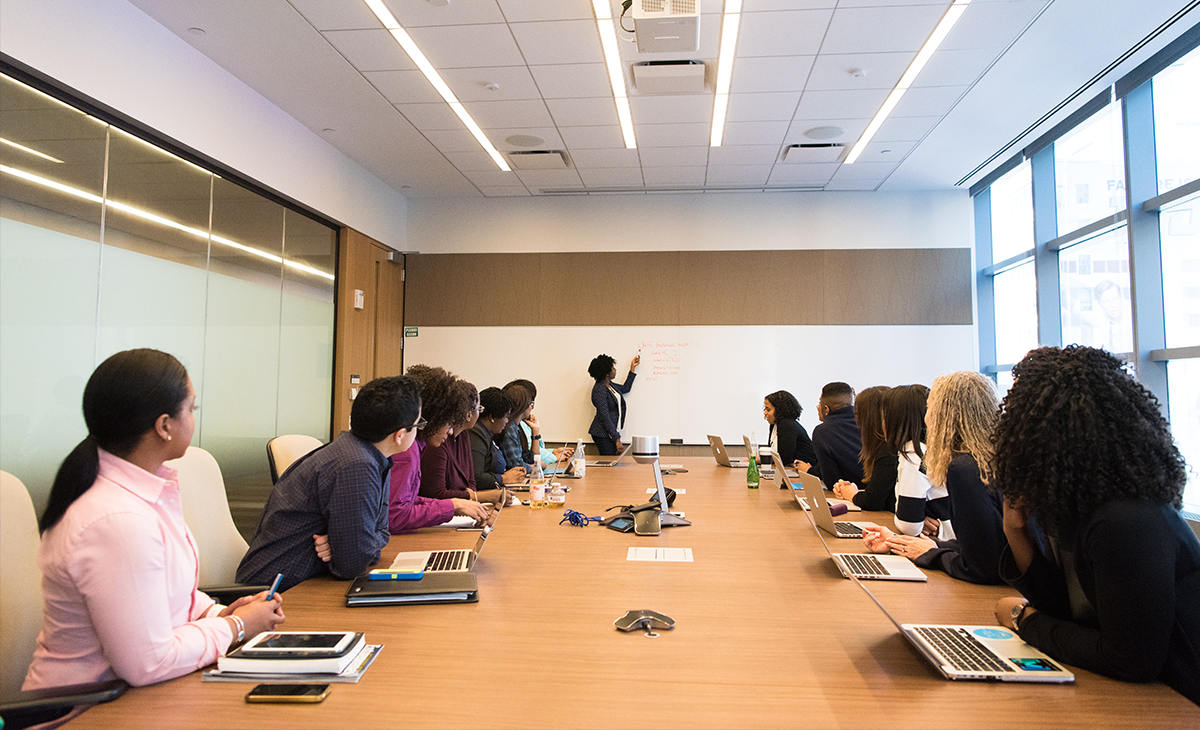 Introduction
Work and learning are inseparable concepts hence, workplace learning can be described as the process through which skills are developed and knowledge transferred to boost effectiveness, efficiency, and productivity across all activities within the workplace. It is further described as the informal acquisition of skills, knowledge, and experience through on-the-job activities and tutelage. This process of learning can be imbibed through interactions with peers, seniors, and subordinates and by engaging in work activities that help people to develop their skills and capacity, and improve their performance on the job.
According to a McKinsey report, among the great resignations and great reshuffles, lack of career development and advancement is the leading reason for leaving a job, and while 87% of organisations know they have a skills gap or will have one in the next few years, only 40% of employees say their company is operating at high efficiency.
The importance of educating and upskilling the workforce has never been greater than it is now. Learning in today's workplace is one of the most essential tools in the improvement of workers' competency, which assists them to adapt to change and solve current problems. With the advent of technology, changes in the demography of the workforce, and dynamic economies worldwide, skilled employees, transferrable knowledge, and exceptional leadership have become irreplaceable factors in the need to establish workforce competency.
Reshaping Workplace Learning
Learning and development in the 21st century must take a different approach from training in the past, and organisations must be prepared for these paradigm shifts so as to effectively equip their employees with the skills required to be agile in this ever-changing environment.
According to Abby Lewis, Senior Product Manager for Harvard Business Review [Corporate Learning in an interview with HR Daily Advisor], one of the most common missteps made by organisations is simply not prioritising employee development. "It is not enough to send people to train once a year," says Lewis. "Learning is now part of the modern workplace contract, and it should be a part of workplace culture, as workers expect investment in the skills, knowledge, and experiences that will keep them productive and employable." She pointed to a recent Degreed/Harvard Business Review Corporate Learning report, which found out that managers were not providing the guidance as consistently as learners required, as only 39% of managers gave regular feedback on performance or skills, and only 38% held periodic check-ins with their teams.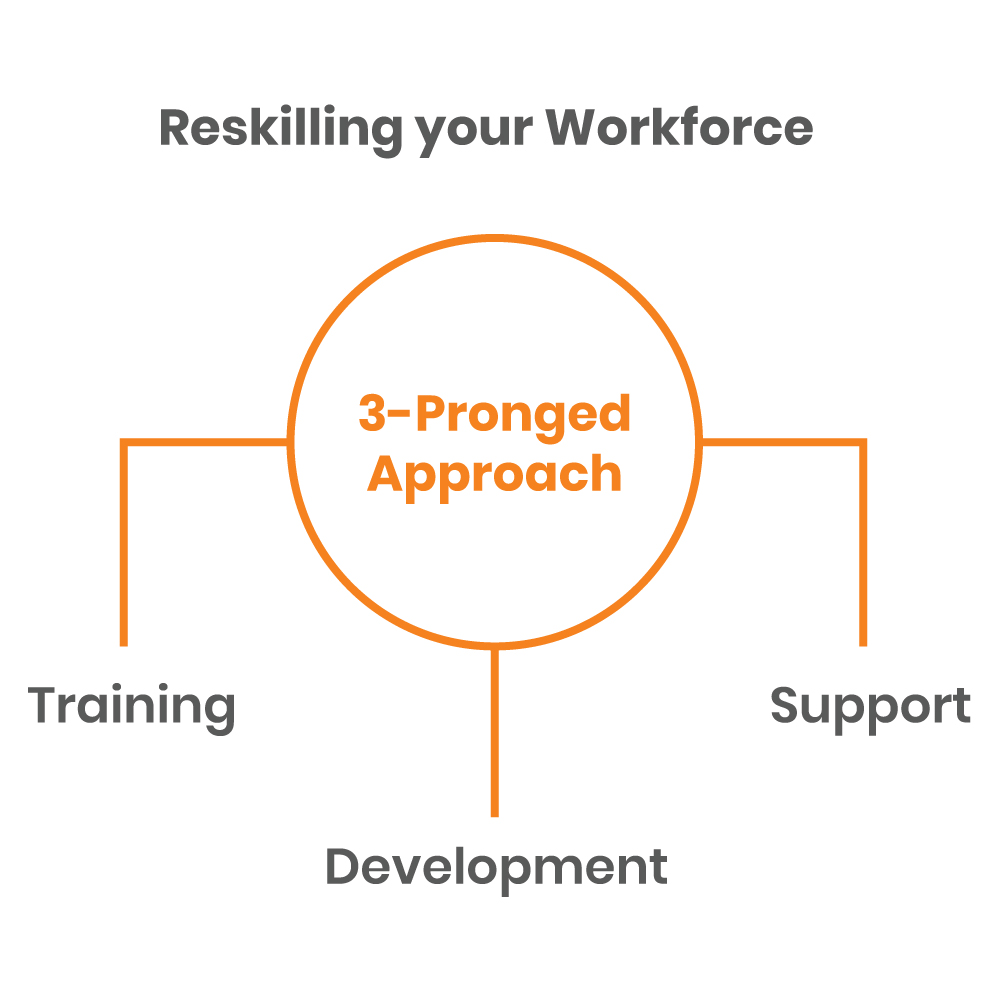 The old learning system which one could say was effective, if only static, often involved designating official trainers for specific training periods, whereas a modern approach to learning in the workplace is agile in nature, and acknowledges and considers barriers that many employees face when participating in learning. Identifying the diverse needs of the learners is essential for employers, to look at incorporating the skills and experience of managers in driving the employee development process. With new technologies and digital tools, employees can learn from anywhere, and at any time which focuses on more strategic learning that includes hard skills and soft skills. In doing this, it is essential to implement a learning and development strategy to define what workplace learning means within the organisation. This is where Upskilling and Reskilling play their parts, globally, with business leaders and employees agreeing that they are top priority. The former is focused on training employees to become more knowledgeable and develop new competencies relating to their current position, while the latter is about equipping workers to move into new roles within an organisation. To be able to effectively harness their power, workplaces must have effective annual staffing plans guided by skills and competency assessments. Organisations indeed, must adopt and expand employee development strategies to create a more adaptable workforce and achieve company objectives in today's world of work, where the need for upskilling and reskilling has grown exponentially.
Strategies for Effective Workplace Learning
In practice, many employers seldom carry out periodic Needs analysis or skills assessments until a gap in talent becomes obvious and begins to affect the effective operations of the company, and at that point, it is often a race against time, and the focus of most HR business partners is diverted to promptly filling talent gaps. However, we find that a more proactive way to manage this potential outcome is to hold scheduled assessments so as to appropriately plan the company's workforce needs. Also, input into this exercise with regard to current employees is the performance reviews which ideally feed into the skills gaps that form a critical part of the overall assessment exercise. The intention is not to focus on the current needs but to be able to plan for future skill needs as well as talent gaps. Some of these processes required to gather the necessary data can be as simple as staff pulses and surveys, research on the future of work in particular fields, performance reviews of individuals and teams, and feedback from managers and employees to validate the choices made around the relevance of identified learning need to the organisation, as well as where to focus learning efforts. Once the skills gaps have been identified, the organisation can determine the training and development needs required to address them.
Develop Learning Paths for Each Employee
Developing customised learning for employees in a Learning Management System (LMS) to meet the individual needs, preferences, and learning styles of each learner has diverse advantages which can lead to increased engagement and motivated learning. Customised learning such as e-learning courses, webinars, workshops, coaching, and other learning modalities, can be done through a series of learning activities that are tailored to their needs, leading to achieving the goals set. As against the one-size-fits-all approach to learning, customised learning pathways allow employees to progress through a series of learning activities that are tailored to their needs. Developing learning paths for employees enables them to share what they would like to learn and— prepare them for new opportunities and for long-term growth in the firm.
Think Processes, Not Events
According to Ebbinghaus (1850-1909), a German psychologist who conducted experiments on human memory, his forgetting curve theory states that people forget 40% of what they have learned in 20 minutes and 77% of what they have learned in six days. This can be attributed to the fact that our brains are constantly absorbing information, and unless this information is used on a regular basis, it will be lost. Hence, what is clearly the best approach for which learning can be sustained is that it be treated as a process, a continuum, rather than the conventional approach where it is but most designed as an event. When we internalise the new skill acquired given its relevance to our daily activities, that is when we can say we have actually learned something. Learning as an event, whether it is 2 hours or 2 days without the benefit of internalising, creating time to revisit the techniques and think about how to utilise them on the job is rarely effective.
Ask Employees for Input and Feedback
An integrated learning program can better meet the needs of employees if their voices were incorporated into the process. Leaders need to work closely with management and employees to understand employees' training needs and align them with the organisation's objectives, which can be done via surveys, questionnaires, reviews, or active assessment projects such as a Needs Analysis. A training needs analysis will help to identify skill gaps and the various and best methods required for the training. It is also important that employers actively communicate the learning intentions and strategies that will be put in place to support employees to add more value and increase their potential for growth in the workplace.
It is essential to measure the effectiveness and impact of the programs on employee performance and productivity regularly by requesting feedback – self, peer, boss, and subordinate. Other metrics that can adequately inform the performance of the interventions could include retention, error rates, and customer satisfaction survey, amongst others. The organisation can reshape the learning initiatives to ensure that they create meaningful, engaging development opportunities that continue to meet the needs of the organisation and its employees in the long term.
Why is Workplace Learning Important?

Better Employee Retention
In today's world of work, employees demand employers who are willing to offer them opportunities for learning and development which will enable them to excel in their roles and grow to take on more responsibilities. According to LinkedIn's Workplace Learning Report, 2022, having opportunities to learn and grow is now the number 1 factor that people say defines an exceptional work environment.

Recent research findings show that professional development is critical to employees: 86% of professionals would change jobs if offered more professional development opportunities, 92% of employees think having access to professional development is important or very important and 94% of employees would stay at a company longer if it invested in helping them learn according to LinkedIn's Workplace Learning Report 2019.
Enhancing Employee Performance
A large dependence between training and employee performance has led to a constant change in training strategies and supplementing them with new elements, in response to the changing needs of employees. In a study of more than 3,100 U.S. workplaces, the National Centre on the Educational Quality of the Workforce (EQW) found that on average, a 10 percent increase in workforce education level led to an 8.6 percent gain in total productivity. But a 10 percent increase in the value of equipment increased productivity by just 3.4 percent, showing a higher increase in the rate of productivity as a result of being more learned.
Supplementing internal training courses with external courses, financing or co-financing studies or international certificates, offering participation in industry conferences, and providing free access to leading educational platforms, coaching, and mentoring may seem like an extremely costly strategy, but the potential benefits may exceed their value many times over. However, each company's and its employees' needs must be carefully considered, along with the potential impact on employee performance.
Conclusion
Reshaping what workplace learning means to your organisation is important in staying competitive in today's agile world of work. A comprehensive training and development program, designed for employees within an organisation in response to a detailed assessment, can help organisations retain top talent, and increase productivity. Organisations should ensure that their leaders are actively involved in the development process and leaders should promote a culture that fosters a commitment to learning and development.